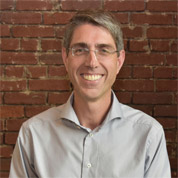 Christopher "Fleisch" Fleischner
Co-Owner & President
Fleisch joined CalWest in 2003. Previously, he worked in several education-related start-ups in California. While managing SCORE! Learning Centers in California, Massachusetts, and Connecticut, he also worked with elementary and middle school students. He graduated with a BA in International Relations from Stanford University and an MBA from UCLA Anderson School of Management with a concentration in Entrepreneurship and Human Resources. He attended St. Paul's School for grades 9-12. He spent his K-8 years at an independent school in his hometown of Pittsburgh, PA.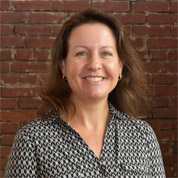 Dawn Fleischner
Co-Owner & Vice President
A southern California native, Dawn graduated from the UCLA honors program with Bachelor's degrees in Political Science and French. She has many years of experience in the for-profit education industry, as well as nonprofit consulting and board member engagement. Dawn stayed home to raise their two children, Kay and Andrew, for the first ten years before returning to the workforce with CalWest. Currently, Dawn serves as a strategic and financial advisor for CalWest in a part-time role. Kay and Andrew, now teenagers, take up much of her time along with executive committee board commitments around Pittsburgh.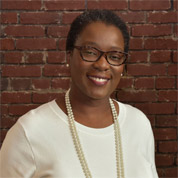 Lois Mufuka Martin
Vice President, Search and Consulting
Lois joined CalWest in 2017 to work with recruiting schools and managing recruiting advisors. She earned a BA in History from Lander University, an M.Ed. in Counseling from Clemson University, and a Certificate in Leading Innovation from the Carnegie Bosch Institute at Carnegie Mellon University. Lois started her career as a social worker and college transfer counselor and later served as Chief Volunteer Engagement Officer at United Way of Southwestern Pennsylvania and as CEO of Bethlehem Haven. Lois is a Board Member and Scholarship Coordinator for The Mufuka Foundation, which sends students from her native Zimbabwe, to Lander University on four-year scholarships. Lois and her husband, Derek's two children who graduated from independent day and boarding schools. She resides in Pittsburgh, PA.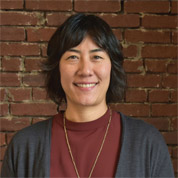 Pauline Zeitlin
Director of Finance and Administration
Pauline is the Director of Finance and Administration and resides in Pasadena, CA. She joined CalWest in 2016 after spending five years teaching business in Beijing, China. She holds a BA in Economics from Yale University and an MBA from The Anderson School of UCLA. Pauline handles all things related to finance, human resources, and administration and is excited to be a member of the CalWest team.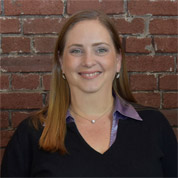 Jennifer Bowen
Operations Manager
Jen joined the CalWest team in 2017. Jen's work enhances all aspects of operations for the CalWest Team. Jen works closely with the business office as well as with our schools. Jen helps connect our schools to the right candidates behind the scenes. She ensures all the team members have what they need to complete their job to the best of their ability. Jen is a Southern California Native and has a Bachelor's Degree in Political Science with a minor in Woman's Studies from CSUN. She attended private schools for grades 1-12, and her two children also attend a private school in Sherman Oaks, CA.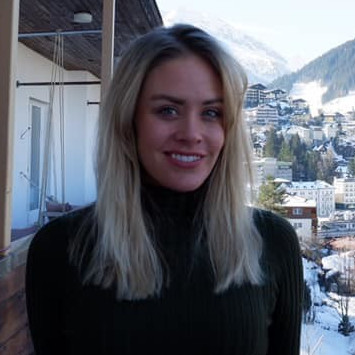 Mary Balash
Placement and Search Manager
Mary joined the CalWest Team in 2014. She is a Southern California native who earned a Bachelor's Degree in Sociology from University of California Santa Barbara, as well as a Master's Degree in Sociology of Education with an emphasis in School Policy & Planning from New York University. While Mary has primarily supported candidates in her time at CalWest, her role has recently evolved to include outreach and cultivating relationships with education programs and organizations nationwide. She currently lives in Europe, where she also teaches English to local English language learners.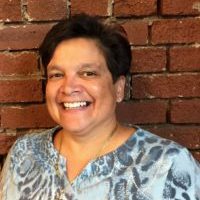 Havila Eubanks
Administrative Coordinator
Havila joined the CalWest Team in 2018. Havila earned a BA in Business Finance from Hood College, an M.Ed in Elementary School Education from Mount Saint Marys University, an MS, in School Administration K-12, and completed all course work and was a candidate for her Ed.D in Instructional Technology from Duquesne University. Havila taught inner-city high school computer science and systems and multi-media for four years before switching to inner-city elementary school as a third-grade teacher. Originally a native Staten Islander, and after 20 years in Maryland, Havila moved to Pittsburgh, PA, where she continued her education and became a high school assistant principal and then an elementary school principal. Most recently, Havila worked with a company that specialized in online curriculum design and instruction; her team designed over 170 courses annually to be delivered online to over 10,000 K-12 school children. Havila has been a board member of the Western Pennsylvania Montessori School since 2015 and is currently serving as the Board President.