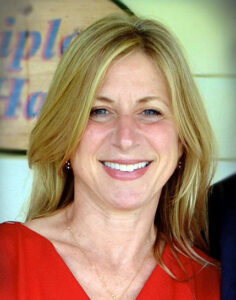 Focus Areas
• Executive Coaching
• Curriculum Assessment
• Strategic Planning
• Building Equitable & Inclusive Communities
Affiliations
• M.Ed, Harvard GSE
• Former Head of School at Heronfield Academy
• Co-Founder, Teacher's Institute
Betsy's work with CalWest is informed by more than 20 years as an administrator, classroom teacher, and educational innovator. She received a B.S. in Art History from the University of Maryland, an M.A. in Teaching from American University, and an M.Ed in Education with a concentration in nonprofit management from Harvard Graduate School of Education. 
Betsy has left a lasting impact throughout her education career as the co-founder of Teacher's Institute, a board member at Concord Hill School, and senior leader in roles including Head of Lower School and Director of Co-Curriculum at Bullis School, Shady Hill School, and Winsor Schools. She most recently served as the Head of School for the Heronfield Academy. Through these roles, she's gained extensive experience hiring educators, having been on multiple search teams that hired heads of school, division directors, and other administrative and teaching roles. 
In her role as a founder of  Teacher's Institute, Betsy worked with superintendents and principals to advocate for equitable teaching resources and professional development with Columbia University's Teacher's College Reading and Writing Project, delivering training and resources to faculty in underserved communities. Her experiences with these highly-dedicated teachers and administrators have informed her approach to hiring, development, and diversity in her school leadership roles. Betsy is a powerful advocate for blind search processes, openness to parallel and alternative paths to leadership roles, and upfront clarity with candidates seeking administrative positions. 
Betsy is a strong and innovative leader dedicated to advancing diverse, equitable, and inclusive agendas. She now advises on ways to hire school administrators with empathy and cultural sensitivity. Betsy serves on CalWest search and diversity consulting teams as an experienced school administrator deeply versed in the practical challenges and opportunities that come with hiring competent, inclusive administrators willing to transform schools and empower future generations of students and teachers.