Mariah Deans Harmon
Consultant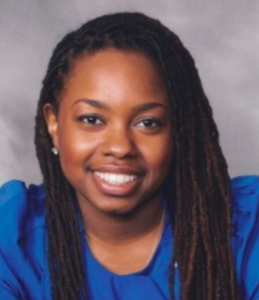 Focus Areas
• Curriculum Assessment
• Equitable & Inclusive Hiring
• Administrator & Teacher Searches
Affiliations
• M.A. in Education, University of Mississippi
• Ph.D. candidate, Peabody College at Vanderbilt University
Mariah Deans Harmon
Consultant
Mariah serves as a strong and emergent voice for diversity-and-inclusion informed education and instructional innovation. She received a B.A. from Vanderbilt University, an M.A. in Education from the University of Mississippi, and is currently a Ph.D. candidate at Peabody College at Vanderbilt University focusing on Justice and Diversity in Education.
Mariah has six years of research and consulting experience with the Shifting Horizons in Future Teachers (SHIFT) project, Supporting Instructional Growth in Mathematics (SIGMa) project, the Tennessee Department of Education, and Mass Insight Education based in Massachusetts. Her work with SHIFT included developing simulations and video-based content to coach preservice teachers on their decision-making process regarding the perpetuation of whiteness and possible implicit biases. Her work at Mass Insight Education included consulting with high schools to increase Black and Brown students' access to Advanced Placement programs and developing streamlined, diverse, and inclusive strategies for hiring school leaders and administrators. 
Across various projects, she has consulted with school leaders to better support teachers of color, and developed trainings to foster culturally responsive teaching. She now leads the (B)lack+(W)oman+(T)eacher Research Study. This project engages Black women preservice teachers in discussing educational texts authored by Black women, thinking about culturally responsive pedagogy, and affirming their own cultural identities at a predominantly white institution.
Throughout her career, Mariah has been a crucial advisor on executive/administrative search and diversity consulting teams. She creates higher performing, inclusive and equitable schools by bridging diverse administrator and teacher perspectives.