Dr. Jacqueline Olivier
Senior Search Consultant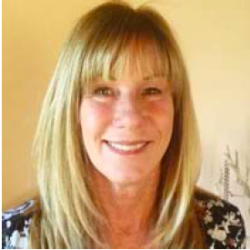 Focus Areas
• Head of School, Administrator & Teacher Searches
Affiliations
• B.A. in Spanish, University of California, Los Angeles
• M.A. in Educational Organization, California State University, Northridge
• Ph.D in Education, Pepperdine University
Dr. Jacqueline Olivier
Senior Search Consultant
Dr. Jacqueline Olivier has an extensive background in education, curriculum design, teaching, consulting, instructional leadership, and senior administration in independent schools. A native of Southern California, she holds a B.A. in Spanish from UCLA, an M.A. in Educational Organization from CSUN, and a Doctorate in Education from Pepperdine University. She holds a California Multiple Subject Credential, a Single Subject California Credential in Spanish, a Bilingual Certificate of Competence, a California Administrative Credential, and a Certificate in Educational Therapy from U.C. Riverside.
Jacqueline began working with CalWest Educators Placement in between administrative positions, as Director of Recruitment and Placement and then part-time as a Senior Regional Advisor. For the past nine years, she has advised CalWest administrative and teaching candidates through interviewing, recruiting, and matching them with independent schools. Additionally, she has participated in searches for senior leadership positions; this comes naturally to her because of the extent and variety of her own leadership experience.
Dr. Olivier began her career as a bilingual elementary school teacher for the Los Angeles Unified School District  During this time, she became active in curriculum development and began an independent project at Carlthorp School in Santa Monica, where she went on to become Academic Dean and Assistant Head of School. Dr. Olivier then became the Head of School at the Gillispie School in La Jolla. During her tenure, the school won the NAIS Leading Edge award for Technology, and the school enjoyed 100% annual giving participation for four years running. Additionally, Jacqueline served on the Board of Directors for the Apple Coalition of Lighthouse Schools and chaired several CAIS accreditation committees. Jacqueline then took a Founding Head at the New Village Leadership Academy in Calabasas, where she managed all aspects of opening a school from site acquisition and remodeling, to branding, to developing budgeting and all other internal systems. After this position, Jacqueline became the Director of the Elementary School at New Roads School in West Los Angeles.
In July 2017, Dr. Olivier moved out of school administration and began Blue Marble Learning Center. She now works individually with children and teens who have been diagnosed with dyslexia, ADHD, Asperger's, language-based learning disabilities, test-taking anxiety, academic anxiety, dyscalculia, processing disorders, and executive functioning challenges. She provides academic support in mathematics, writing, entrance exams (ISEE, SAT), and other subjects within a nurturing individualized setting.