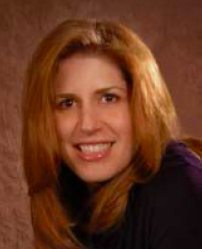 Focus Areas
• College Counseling Program Development
• Leadership & Executive Coaching
Affiliations & Certifications
• B.A., American Studies, Brandeis University
• M.A., Counseling Psychology, Columbia University
• M.Ed., Counseling Psychology, Columbia University
• Permanent Certification as a K‐12 School Counselor in the State of New York


Originally from New York, Jackie moved to California in 2009 and joined CalWest in 2018 to work with recruiting and consulting efforts. She has engaged in extensive coursework and continuing education in the areas of Organizational Psychology, Special Education, and School Leadership and Administration.
Jackie started her career in public relations and graphic design. Before joining CalWest, Jackie served as Director of College Counseling at New Roads School in Santa Monica, CA as well as Solomon Schechter Westchester in Hartsdale, NY; as Dean of Students at Scarsdale High School, in Scarsdale, NY; as a School Counselor for the Hastings‐on‐Hudson, NY and Great Neck, NY school districts; and in Admissions at Barnard College. While in these roles, Jackie sat on the Executive Boards of the National Association for College Admission Counseling and Westchester Putnam Rockland Counseling Association and was an Elected Delegate to the National Association of College Admission Counseling from the State of New York.
Schools and organizations across the country have retained Jackie to assist in revitalizing and building college counseling offices and curriculum as well as in designing school profiles and improving external communications and public relations. Jackie and her husband presently reside in Santa Monica, CA, with their Bichon Frise, Apple, and spend a significant part of the year in the NYC Metro Area.