Ben Irie
Search Consultant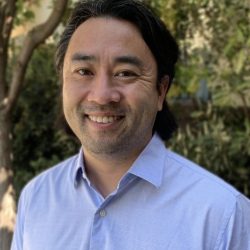 Focus Areas
• Residential/Student Affairs
• Music & Humanities teachers
• Admissions
Affiliations
• B.A., Bachelor of Arts in Music, with Distinction, Kenyon College
• Director of Residential Life
• Fluent in Japanese
Ben Irie
Search Consultant
Ben has over 15 years of experience in the independent school world as a teacher and administrator throughout the Midwest, East Coast and West Coast.

Ben began his career in education as a music teacher at a Quaker boarding school in Southern Ohio. Since then, he has held positions as an ESL instructor, Director of International Program, Director of Residential Life and Dean of Students at schools in Ohio, Florida and California. His professional interests include creating programs that support the holistic development of students and promote a diverse and cohesive school community. He also enjoys collaborating with administrators to develop coherent and sustainable systems and policies.

A native of Cleveland, OH, Ben spent his summers living and attending school in Kanagawa, Japan. He graduated with a B.A. from Kenyon College and conducted doctoral work in Musicology from the Indiana University Jacobs School of Music. He currently resides in Ojai, CA with his wife and two kids, and in his spare time, enjoys hunting for the best ramen, cheesesteak sandwiches and kibbeh and listening to John Prine, Nanci Griffith and, of course, Hall & Oates.