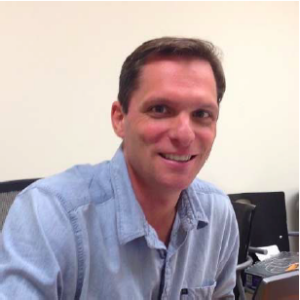 Andy Gilla
Senior Recruiting Advisor, Northern & Southern California
B.A., History and Philosophy, Marquette University
M.A., Communication Studies, University of Montana

Andy is the Director of Communication, Outreach, and Research at ISACS since September 2013 He spent the previous five years as the Director of Admission and Marketing at The Avery Coonley School in Downers Grove, IL. Andy's career in education started as a teacher, coach, and dorm prefect at Marmion Academy in Aurora, IL. After a two‐year adventure in Montana where he pursued a graduate degree, Andy returned to the Midwest as an Admission Counselor at Aurora University. He eventually joined The Latin School of Chicago as Assistant Director of Admissions and coach. Andy spends his free time trying to keep up with the lives of his three daughters and occasionally sneaking away to watch my favorite sports teams.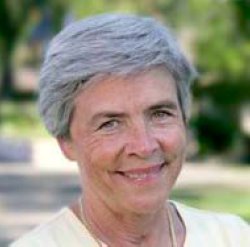 Eleanor Dase
Senior Recruiting Advisor, San Francisco Bay Area & Northern California
B.A., Mathematics with Distinction, University of Michigan
M.A., Educational Administration, St. Mary's College

Eleanor devoted all 35 years of her professional life to The Athenian School (a boarding and day school for grades 6 – 12), where she was a math teacher, College Counselor, Head of Upper School, and then Head of School for 17 years. Inspired by Athenian's mission of global citizenship, service, equity and inclusion, and education for democracy, she was first and foremost devoted to students and faculty. She also served on the Boards of Round Square (an international consortium of schools), California Association of Independent Schools, Bay Area Teachers' Collaborative, and Children of Grace (a nonprofit that supports children orphaned by AIDS in Uganda). Upon retirement, Lee Miller approached Eleanor regarding CalWest, which resulted in the past nine years of supporting candidates and working closely with schools to find candidates that match each school's priorities and philosophy. She also enjoys hiking, swimming, traveling with her husband, and playing with her nine grandchildren.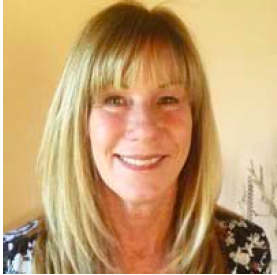 Jacqueline Olivier, Ed.D.
Senior Recruiting Advisor, Los Angeles and Southern California
Doctor of Education – Ed.D, Pepperdine University
M.A., Educational Administration and Supervision, California State University
B.A., Spanish and Linguistics, UCLA
Certificate, Educational Therapy, Educational Assessment, Testing, and Measurement, University of California

Dr. Jacqueline Olivier has an extensive background in education, curriculum design, teaching, consulting, instructional leadership, and senior administration in independent schools. Dr. Olivier began her career in the Los Angeles Unified School District, where she was a bilingual elementary school teacher for five years. During this time, Jacqueline became active in curriculum development, starting an independent project at Carlthorp School, in Santa Monica, where she later became an Academic Dean and then Assistant Head of School. Dr. Olivier then became the Head of School at the Gillispie School in La Jolla. During her tenure, the school won the NAIS Leading Edge award for Technology, and the school enjoyed 100% annual giving participation for four years running. Jacqueline served on the Board of Directors for the Apple Coalition of Lighthouse Schools and chaired several CAIS accreditation committees. Jacqueline then took a Founding Head position in Calabasas at the New Village Leadership Academy, where she managed all aspects of opening a school. After this position, Jacqueline became the Director of the Elementary School at New Roads School in West Los Angeles, a school with a population of many children with varying learning styles. Jacqueline began working with CalWest Educators Placement as Director of Recruitment and Placement and then part-time as a Senior Regional Advisor. She advises CalWest candidates at all levels - senior leadership, administrative, and teaching - through interviewing, recruiting, and matching them with independent schools.

In July 2017, Dr. Olivier moved out of school administration and began Blue Marble Learning Center. She now works individually with children and teens diagnosed with dyslexia, ADHD, Asperger's, language-based learning disabilities, test‐taking anxiety, academic anxiety, dyscalculia, processing disorders, and executive functioning challenges. She provides academic support in mathematics, writing, entrance exams (ISEE, SAT), and other subjects within a nurturing and individualized setting.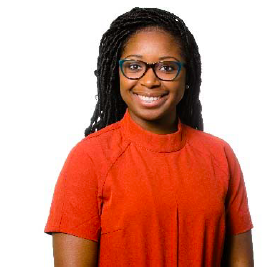 Anika Fisher
Recruiting Advisor, Northern & Southern California
B.A., Cultural American Studies with a minor in Social and Economic Justice
M.Ed., College Student Affairs Administration

Anika believes in the educational attainment and advancement of children of color. With involvement in student‐first focused community organizations, Anika believes that all students deserve a good education and strong leaders to follow. Anika brings with her the skills to train K‐12 educators and others on topics such as diversity, equity and inclusion, change management, and adaptive leadership. Inspiring change in the education sector for Anika means using her skills to improve those of other educators in a meaningful way. Outside of the office, Anika enjoys many activities such as reading, running, traveling, cooking, and spending time with friends and family. As quite the adventurer, her bucket list keeps growing and growing.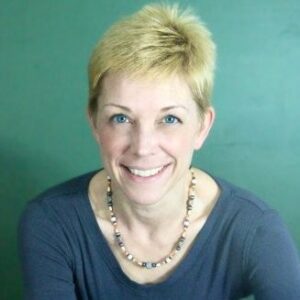 Erin Ash Sullivan
Senior Recruiting Advisor, Northern and Southern California
Erin Ash Sullivan has worked in independent schools for over twenty years as a teacher and administrator. As Director of Marketing and Communications at Fay, she coordinates Fay's website, print materials (including Fay Magazine), and social media presence, as well as marketing and communication strategies for current families, alumni, and prospective families. The Council for Advancement and Support of Education (CASE) has honored Fay publications three times in recent years. In 2016, Fay won a Gold Excellence Award for A Day at Fay with Mortimer Moose; in 2013, Fay's admission viewbook, A Guide to Life at Fay, was honored with a Silver Excellence Award; and in 2011, Fay Magazine received an honorable mention. Erin is also a curriculum developer and educational writer. She has contributed to elementary math and science textbooks for Harcourt, Glencoe, and Houghton‐Mifflin. She is also the author of Get Ready for Social Studies: U.S. History, published by McGraw‐Hill; U.S. History: People and Events that Helped Build America; and numerous leveled readers for Pearson, Macmillan, Steck‐Vaughn, Newbridge Educational Publishing, and Benchmark Press.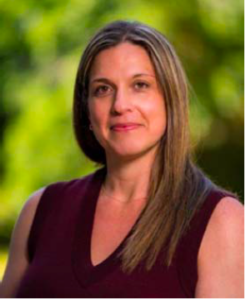 Shosanna Lurie
Recruiting Advisor, Los Angeles, Southern California, & Seattle, WA
B.A., Spanish and Latin American Studies, Wesleyan University
Ph.D., Spanish and Portuguese, Stanford University

Shoshanna joined the CalWest team in 2018. She previously taught History and Spanish at Harvard‐Westlake School and Spanish and Portuguese language, literature, and cultural studies at Stanford, USC, and UCLA. Shoshanna is originally from Seattle and has two boys, one of whom attends an independent school in L.A.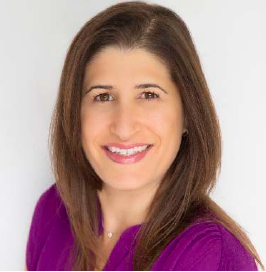 Tracy Ganzer Haferling
Senior Recruiting Advisor, Los Angeles & Southern California
Senior Recruiting Advisor, Los Angeles & Southern California B.A., English Language and Literature, Swansea University
M.Ed., Secondary Education and Teaching, Pepperdine University
IEC Certificate, Independent Educational Consultant Program, University of California

Tracy Ganzer Haferling is the founder of Allegiant College Consulting, where she works as an independent educational consultant who helps students and parents navigate the college admissions process. Before that, she taught high school and middle school English for 17 years, including spending nine years at The Archer School for Girls in Los Angeles.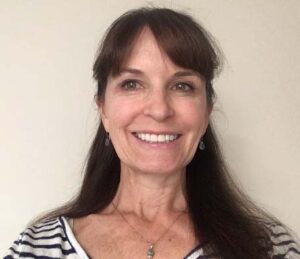 Genevieve S. Morgan, Ph.D
Los Angeles and Southern California
B.A., English Language and Literature/Letters, UCLA
M.A., English Language and Literature/Letters, UC Davis
Ph.D., English Language and Literature/Letters, UC Davis

Genevieve Morgan teaches ninth grade and A.P. Literature at Flintridge Preparatory School in La Canada, California, where she tries to create a dialogue between texts such as the Odyssey and The Handmaid's Tale and the popular culture her students swim in. Lately, she has been exploring ways to leverage Technology and contemporary fiction to make the issues in class relevant to her twenty-first-century learners. She has over 22 years as a department chair and middle and upper school Humanities experience at independent schools, including Marlborough, Archer, Milken, and Flintridge Preparatory School. She is also the recipient of two NEH fellowships—one to study Dante in Siena, Italy, and one to study modern French drama in Avignon, France.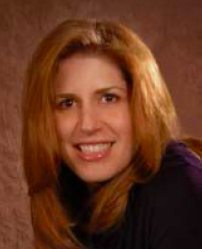 Jacqueline Pravda
Recruiting Advisor, LA, Southern California and North Eastern United States
B.A., American Studies, Brandeis University
M.A., Counseling Psychology, Columbia University
M.Ed., Counseling Psychology, Columbia University
Permanent Certification as a K‐12 School Counselor in the State of New York

Originally from New York, Jackie moved to California in 2009 and joined CalWest in 2018 to work with recruiting and consulting efforts. She has engaged in extensive coursework and continuing education in the areas of Organizational Psychology, Special Education, and School Leadership and Administration. Jackie started her career in public relations and graphic design. Before joining CalWest, Jackie served as Director of College Counseling at New Roads School in Santa Monica, CA as well as Solomon Schechter Westchester in Hartsdale, NY; as Dean of Students at Scarsdale High School, in Scarsdale, NY; as a School Counselor for the Hastings‐on‐Hudson, NY and Great Neck, NY school districts; and in Admissions at Barnard College. While in these roles, Jackie sat on the Executive Boards of the National Association for College Admission Counseling and Westchester Putnam Rockland Counseling Association and was an Elected Delegate to the National Association of College Admission Counseling from the State of New York. Schools and organizations across the country have retained Jackie to assist in revitalizing and building college counseling offices and curriculum as well as in designing school profiles and improving external communications and public relations. Jackie and her husband presently reside in Santa Monica, CA, with their Bichon Frise, Apple, and spend a significant part of the year in the NYC Metro Area.