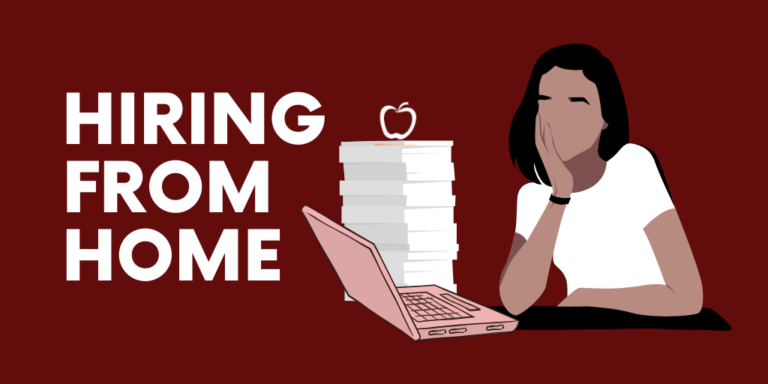 In our new normal, my 22-year-old son is finishing up his classes online and counting down the days to his now-canceled graduation. Between his mostly asynchronous online college schedule, he and my 22-year-old nephew are tutoring our younger foster son and nephew. Our sheltering in place extends to my two nephews because we need our village to shelter in place together. Not only are my son and nephew the lead teachers, but they have appointed themselves Principal and Assistant Principal – a major professional leap for two men on the tail end of college!
Building our at-home schoolhouse has been exhausting at times, but most days are incredibly rewarding for our students and their principals. Our homeschoolers are reading passages on black history and literature while also learning how to speak, think, and write critically. They are ending their days with math and exercise drills – and sometimes a combination of both if the mental math does not manifest quickly. To top it off, we are asking our boys to choose books and articles to read on their own, which has ranged from anime to African civilizations to how to advance in Fortnite.
I've learned through this experience that pivoting during a crisis requires a solid foundation of the basics. For example, we quickly realized through our attempts to do basic algebra that our boys needed a foundation of fundamental mental math acuity. This meant shifting focus to mastering speed multiplication and division before tackling algebra head-on. We are also keeping individual binders of all their writing and math work so that we can help our boys see their progress while also gauging their strengths and weaknesses as we go along. 
When I'm not managing my principal-teachers and increasingly stir-crazy students, I'm speaking with a lot of teachers, department heads, and senior administrators from CalWest's partner schools to discern how they have chosen to pivot in the fully-remote world. I am asking about schools' hiring practices to understand their baselines and to tackle their hiring needs head-on. It's clear that now is the time for schools to evaluate and adjust their basic hiring practices to meet the needs of the virtual schoolhouse. 
CalWest suggests these steps to ensure that your school's foundational hiring practices are solid during the age of COVID-19 and beyond:
Require all hiring teams to train on how to review resumes without bias

Develop a candidate profile of what a successful teacher looks like at your school

Develop a school-wide interview rubric that aligns with your mission, values, and pedagogy

Incorporate scenario-based behavioral interviews into your rubric

Confirm school-year teacher evaluation intervals before hiring

Develop an outline of critical formal and informal culture practices that your school cares about and share during an interview
With these fundamentally strong hiring practices in place, demo lessons are the final hurdle to hiring teachers in the age of social distancing. Consider asking teachers for sample lesson plans, homework assessments, writing samples, and recorded lessons in place of in-person or virtual demo lessons. Hiring teams can then watch and critique the taped lesson based on an observation rubric that includes questions on content mastery. 
My foster son and nephew wanted to delve into algebra on day one. But when we realized they did not grasp the basics, we slowed down and pivoted towards a new lesson plan with new objectives. Similarly, schools don't have to press pause on hiring the best teachers and administrators or rush to hire on instinct alone. For now, the best approach is slowing down, assessing the basics, and pivoting toward a hiring strategy that will serve your school long after you've returned to campus.