Eleanor Dase
Senior Search Consultant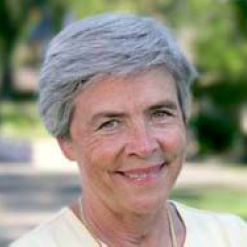 Focus Areas
• Head-of-School, Administrator & Teacher Searches
Affiliations
• Board Member, Round Square
• California Association of Independent Schools
• Bay Area Teachers' Collaborative
Eleanor Dase
Senior Search Consultant
Eleanor devoted all 35 years of her professional life to The Athenian School (a boarding and day school for grades 6 – 12) where she was a math teacher, College Counselor, Head of Upper School and then Head of School for 17 years. Inspired by Athenian's mission of global citizenship, service, equity and inclusion, and education for democracy, she was first and foremost devoted to students and faculty. 
During her years as Head, she led numerous Accreditation Teams. She also served on the Boards of Round Square (an international consortium of schools), California Association of Independent Schools, Bay Area Teachers' Collaborative, and Children of Grace (a non-profit that supports children orphaned by AIDS in Uganda). 
Upon Eleanor's retirement, Lee Miller approached her regarding CalWest, and for the past 11 years she has enjoyed supporting candidates and working closely with schools to find candidates that match each school's priorities and philosophy. Particular experience has focused on administrative searches, in which she spends considerable time with the Head to determine qualities and skills specific to the needs of the school at that time. She also enjoys hiking, swimming, traveling with her husband and playing with her nine grandchildren.