Are you searching for a new teching opportunity? Unsure of your options?
CalWest is here to guide you. Each year, we connect talented educators and administrators seeking new opportunities in independent, private, or charter schools in California and other western United States.
Without a proper introduction, the search process can be challenging. As a CalWest candidate, when your unique skills are a strong match for any of our current openings we have the ability to submit your materials and advocate on your behalf.
Ready to take the first step? Apply today by completing this brief pre-application.
How To Apply

If selected to move forward in the application process, you will receive notification to start an online profile. If you are not contacted for the current or upcoming hiring season, you are welcome to reapply for future seasons.
If we turn you down, please understand it is not meant to be personal or that you are not qualified in general. Instead, we stick closely to a variety of search criteria that each school provides CalWest for their particular openings. We will encourage you to apply directly to schools if we cannot take you on as a candidate.
To be considered by our member schools, the bare minimum qualifications include:
Relevant, recent experience
Bachelor's Degree

Willingness to relocate or d

esire to work in the western United States
U.S. citizenship, a Green Card, family sponsorship, or other prior authorization to work in the United States. We are generally unable to assist candidates who require employer sponsorship in order to obtain a work visa.
NOTE: If you already have a CalWest login and/or profile, email your current resume and a brief note regarding your search to: MySearch@CalWestEducators.com. Use REACTIVATION REQUEST as your subject line.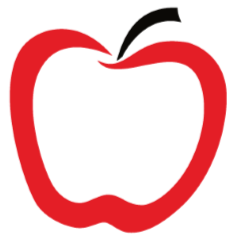 Please understand that any of your publicly posted internet content is subject to viewing by CalWest, school administrators, and the general public. 
CalWest might choose to conduct an initial screening of you online and results may influence your eligibility to join our candidate pool.
We encourage applicants of diverse backgrounds to apply for any open position in which they feel qualified. We are committed to embracing diversity and consider all applicants for all positions without regard to color, ethnic background, religion, sex, gender identity, sexual orientation, national origin, age, disability, or any other legally protected class.
CalWest is committed to providing inclusive opportunities for all candidates.